Welcome to Our Online Dental Office!
Thank you for visiting us online!  I am Dr. Steve Richardson.  Most often, my patients of all ages simply call me Dr. R.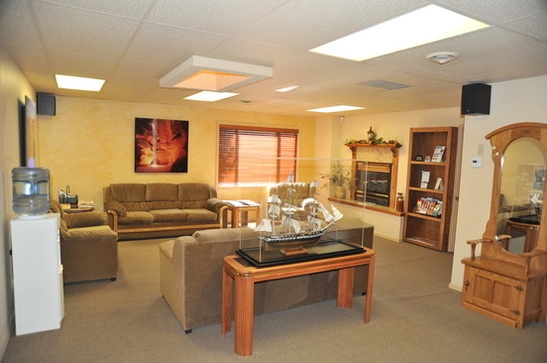 My staff and I hope you will take a few minutes to review the information we have placed online to help answer many of the questions we hear daily from both current and new patients.  On each page of information we've included a quick contact option to help you get answers to your questions fast. 
Wondering how long it will take to replace a lost filling?  Need to know if your insurance will cover a crown or maybe a root canal procedure?  Or, is it simply time to schedule your regular tooth cleaning session?  Our friendly staff is always ready to help you.  Just give us a call or send us an email.
We're one of Colorado Springs oldest dental practices and still continue to provide the most modern services available.  Including the one-visit crown service known as CEREC.  The CEREC procedure eliminates conventional impressions, temporaries and long waiting periods whenever crown or similar procedures are needed.  
Our highly trained staff is skilled in all aspects of modern dentistry.  From brightening your smile to state-of-the-art dental implants, our goal is to offer you and your family the ultimate in dental care.  We seek to give each patient the best care based on their individual needs and concerns.  We offer multiple treatment options, enabling you to make quality decisions that fit within your budget and goals.  We know how valuable your time is and our entire team works hard to keep all appointments on time. 
Our friendly and personable staff is here to answer any questions you may have about your dental needs.  Browse the website for more information about our practice, the staff and the services we offer.  If you have any questions or would like to make an appointment, please call us at (719) 598-8118.
What Client's Are Saying
Contact Info & Directions
Steve Richardson, D.D.S.
5865 Lehman Dr.
Suite 200
Colorado Springs, CO 80918
(719) 598-8118 drsteve@steverichardsondds.com