Dental Nightguards & Mouthguards
Professional Fit Sports Mouthguards
Colorado High School Activities Association (CHSAA) currently mandates the use of mouthguards in football, field hockey, ice hockey, lacrosse and wrestling.
Our office will donate $5.00 to your school sports program for each mouthguard sold.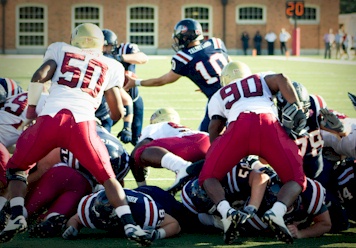 • Pro-Form mouthguards are custom fitted, providing the best comfort and protection for athletes of all sports.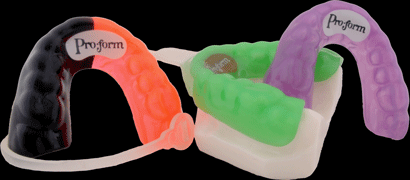 • The streamline design gives athletes a professional edge with less air restriction for excellent oxygen intake.
• Many benefits to store bought mouthguards which can be thick and clumsy, especially when fitted over braces.  Pro-Form mouthguards are smaller and less intrusive.
• Tight, comfortable fit enables clear speech in the field.
• No hassle, professionally made in our office with just one 10 minute visit.
• Can be made with or without helmet attachment.
Nightguards
Patients who suffer from snoring and sleep apnea no longer need to lose sleep.  Nightguards have demonstrated high success rates in preventing sleep-disordered breathing and do not require additional parts or routine adjustment.